Narcissa Haskins: The Job Hunt Process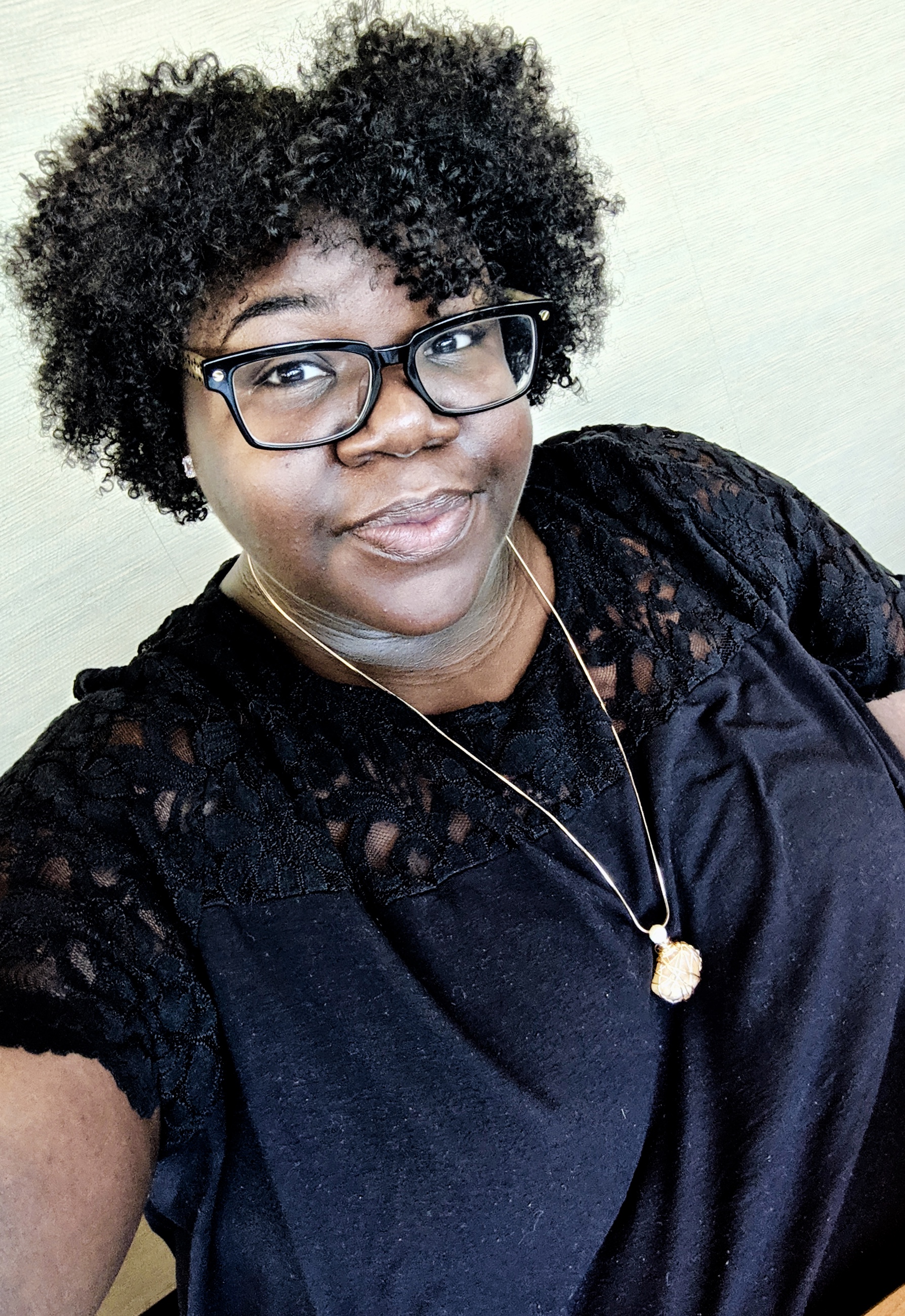 Narcissa Haskins is currently the Teaching and Learning Librarian at Louisiana State University where she delivers instruction to undergraduate and general education students. She attained her BA from Bennett College in Africana Women's Studies and her MLIS from the University of North Carolina at Greensboro. Narcissa's varied experiences as a UNCF/ Mellon Mays Undergraduate Research Fellow, Schomburg Mellon Humanities Summer Intern, Recruiting Tomorrow's Library Leaders Intern, and BelleHouse Bennett Fellow at the Scarritt Bennett Center, enhanced her life and passion for the multifaceted field of librarianship. Her interests include research, literacy, community outreach, and film.
Coming to you live from the 2-1-5… just kidding… I'm really in the 2-2-5, but I am from Philly. Can you tell I miss home? Growing up and experiencing libraries in Philly proved time and time again that being in this field takes passion, commitment, and innovation, with a splash of nerdy flare. To effectively articulate what my experience was like during the job hunt process, I'll discuss what was going on before my job hunt began.
Throughout the entirety of my MLIS program, students of color were encouraged to apply to diversity resident librarian programs. Initially, I was on board with this idea, but after doing more research, I knew this was not the path I wanted to take. During some preliminary job searches, the field was screaming "You are not welcome here; enjoy volunteering and unemployment!" in the job descriptions and requirements. I realized a few things rather quickly: Most people entering the field of librarianship have already had a first career or have been working in a library without the MLS or MLIS. With this being somewhat the norm, job ads for "entry level" positions, in my opinion, catered to this demographic.
Taking the risk and entering the field with little experience, I had to figure out how to make myself marketable. Due to my failed attempt of getting a paid internship the previous summer, I opted for a practicum experience at an academic library and earned a part-time position at the public library during my final semester. I told myself it was a great idea at the time, for the sake of experience, but in reality, I was suffering from exhaustion, trying to take care of and market myself. Therefore, I made the executive decision to not apply to any jobs during hiring season. The goal was to graduate.
After the tunnel vision haze collapsed as I was walking across that stage on the day of graduation, I realized my mental health was in shambles. I quit my part-time job, moved back home, and gave myself a month to be still. My existence as a young black woman in librarianship told me I did not belong if I wasn't willing to stretch myself thin or be the face of diversity at these prospective institutions. I promised myself I would take on librarianship my way.
By July, I applied for public and academic library positions on USA Jobs, Indeed, LinkedIn, and Higher Ed Jobs. During the hunt, Louisiana State University was hiring for an African and African American Diversity Resident Librarian position. Now… I mentioned doing librarianship my way, but how could I not apply if it truly piqued my interest? By October, I made it to the third round of interviews, and nervousness is not accurate enough to describe how I was feeling during this time. After being flown out to Baton Rouge for a full day interview, the process came and went, and then it was the waiting game.
Interviews and denials from other positions were coming left and right. By December I was applying for retail positions and had already begun the process of getting my car set up to become a Lyft driver. Eventually, I got a phone call that I was denied for the AAAS Diversity Resident position. It was disappointing, but it was the best denial I had ever received. Instead of hiring me for the position that wasn't a good fit for various reasons, the search committee hired me on as a General Librarian as the Teaching and Learning Librarian in the Research and Instruction department! A position perfect for librarians like me who are just entering into the field with minimal experience.
This process proved that setting intentions, healing, and having the desire to do it my way were crucial. I had to accept that sometimes you may have to take the risk and go down a path that may lead you away from your aspirations, in order to get what you need and want. I have my mind, immense support, and creative freedom. A young woman from the "City of Brotherly Love" is collecting a check in the Bayou. Now, isn't that something?